Do you know these Discalced Carmelites Doctors of the Church?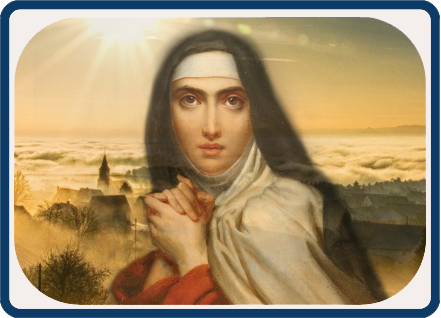 Teresa of Avila (1515 – 1582)
50 years ago became the first female to be proclaimed a Doctor of the Church. In Christian Spirituality her powerful insight to the inner life is well known and fast becoming appealing to younger generations.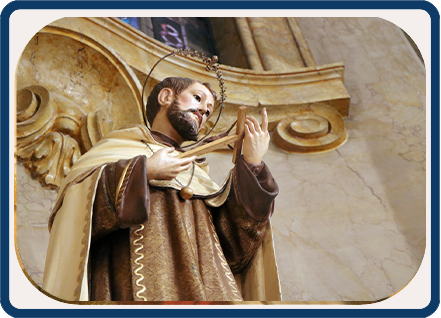 John of the Cross (1542 -1591)
The endurance of darkness is the preparation for great light.
A disciple of Teresa whom she convinced to remain within the Carmelite Order by joining her reform. More systematic in his approach to Christian spirituality – John is a considered master of the inner journey of transformation and intimacy with God.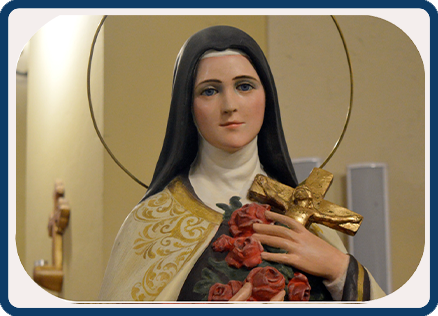 Therese of Lisieux (1873 – 1897)
Remember that nothing is small in the eyes of God. Do all that you do with love.
More of a contemporary and a considered Patroness of Young people in modern times. She in her "little way" makes appealing the life journey of prayer as an interpreter of her fellow Carmelite Doctors of the Church.
Keeping Company with a Friend
Are you aware of their influence? The teachings of these saints engage our imaginations by applying the language of friendship, to God. God is the trusted friend. Having a friendship we can be confident in is what we all seek; but perhaps you never thought it a path towards God?
Are you 18 -35 years? Are interested in developing your spiritual life?
Carmelite in the UK would like to welcome you to the Living Flame Group for young adults and offer you support and guidance. In this online group the wisdom of the Carmelite saints and Doctors of the Church will inform our conversations and help us explore topical issues of interest to young adults.
The Living Flame Group provides a forum where you can encounter fellow young adults in a community of faith and friendship, find support and draw inspiration from the wisdom of the saints to nurture your spiritual life, as well as the opportunity to receive spiritual guidance and accompaniment from Carmelite friars.